Vibrations
branding, packaging
Skills
Packaging
Wine label
Wine label and brand design for a wine of the AOP/PGI Faugères in South of France.
Discover
The visual identity aims for modernity and sobriety in its typography, and a surprising burst of colors on the label.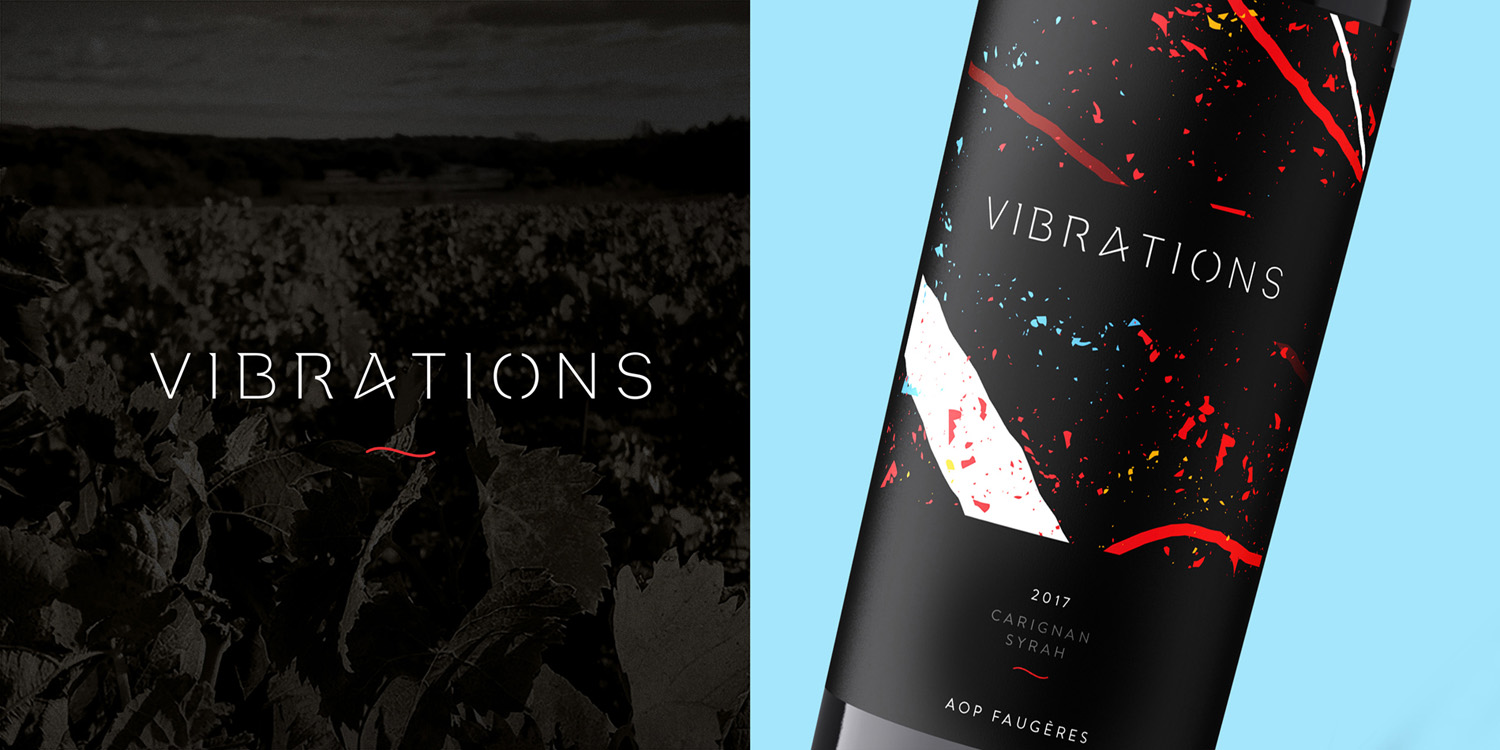 A "splatter art"-like wine label

The contrasts brought by vivid colors against black can be surprising for a wine label.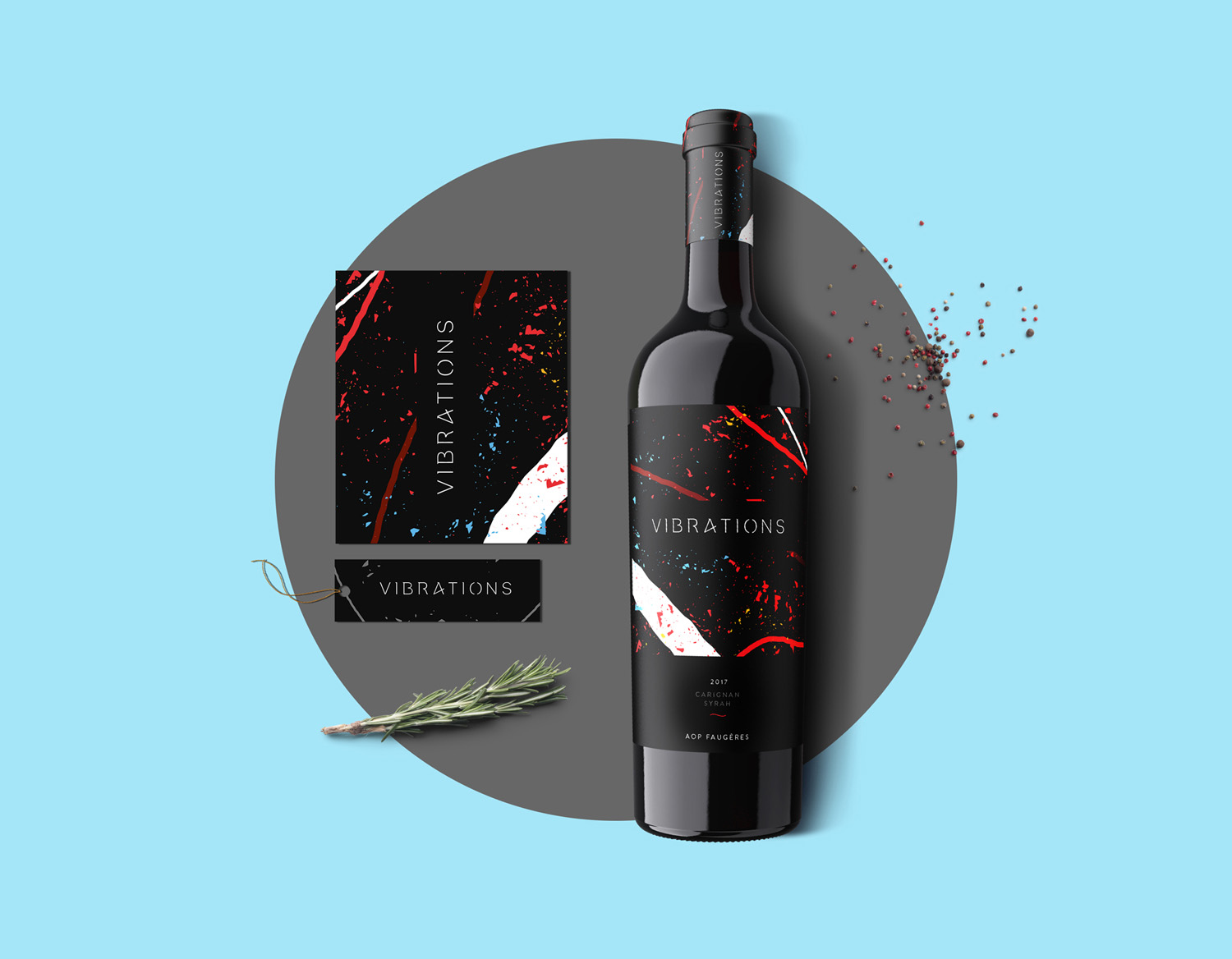 The identity of the vintage is carried across other elements: craft bag, greeting card, etc.